Friends from church gave us a set of
Tupperwear
stencils. I had some as a kid and loved them. Now my kids have had the pleasure of creating masterpieces with a set of their own.
They come in a great carrying case that holds crayons too.
Julia likes LOTS of color in her pictures. Lots and lots of it. One day this past winter (1/18/10) I sat and watched her while she worked on a picture.
She asked me to make her a train from the stencils, but after that she took over.
I watched as she worked...
Noticing the way she concentrates, how serious she takes it, how she only has one finger dimple left...
how her curls have a mind of their own - even when her hair is in braids....
How she is rarely without a 'baby'. This time it happens to be pound puppy watching...
How different she is from her brother when it comes to fine motor skills...
wondering how she decides which colors to use...
Wondering what she thinks when she
sees
the finished result...
wondering what other creations our creative daughter will come up with in the years to come...
but for now, cherishing the
memento
of the rainbow train and an afternoon spent with my daughter.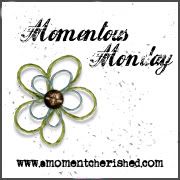 Photobucket" border="0">