My entry for I heart faces this week: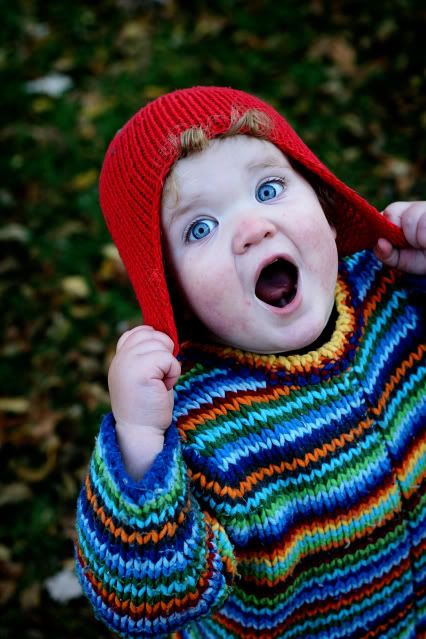 This strawberry hat,
photographed last Fall
first made it's appearance on this blog
here
in a post with some of my favorite pictures. Julia is the 4th child to wear it and if I remember right each kid wore it for two years.
Love that hat
. Now that I think about it, this sweater has been worn worn by those same four kids for at least 5 years too. We like our hand-me-downs around here if you hadn't noticed. :)
To see other I heart faces participants, click on the button below.